February is one of the best months for hibernation, no-one will fight me on this. So here are some of my top Netflix picks to keep you entertained in your nest bed. Disclaimer: none of the following shows/films are necessarily new to Netflix, they're just a taste of what I've been enjoying this month.
TV series:
Bates Motel – Holy hell, I'm loving this series so far. I'm only on series one (no spoilers please!) because I'd never seen Psycho before and didn't want to start the series without knowing its history. After watching Psycho (1960) for one of my uni modules and falling in love with it, I was desperate to start it. Freddie Highmore is delightfully creepy, which is sort of a new role for him since I mainly know him as Charlie from Charlie and the Chocolate Factory (2005)/the twins from The Spiderwick Chronicles (2008)/George from The Art of Getting By (2011).Just be warned, the show does start off pretty intense and kind of stays intense through every episode so far! If you like creepy, nostalgic series then this is the one for you.
Call the Midwife – This probably won't be a new find to many, but I've recently rediscovered it and massively binged all the available series on Netflix. I'm so happy that Charlotte Richie is a part of the cast now because I had a huge soft spot for her as Oregon in Fresh Meat (2011-2016). If you're repulsed by childbirth/afraid of crying at programmes then this one definitely isn't for you! But I love the feel-good vibes that the show usually ends on and the diverse examples of human life that the show depicts. If you love period dramas and strong female characters, this is the one for you.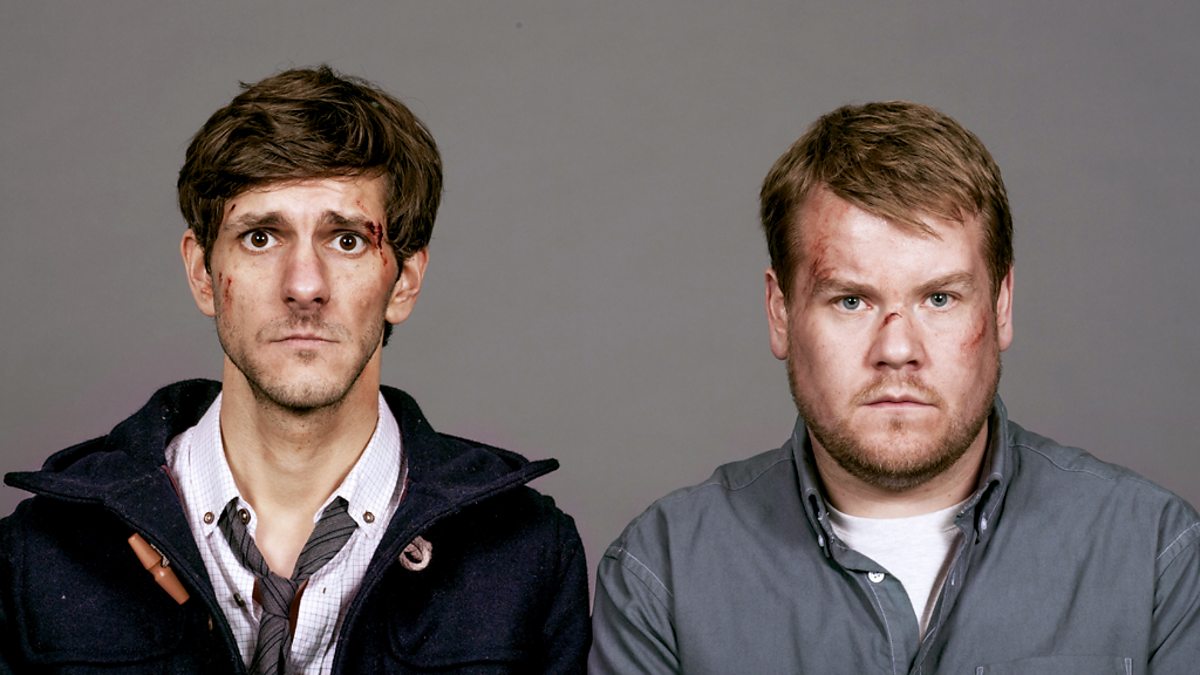 The Wrong Mans – Before James Corden was all snazzy and famous in America he starred in one of my all-time favourite TV series. I own it on DVD, of course, but it's also on Netflix and I would highly, highly recommend it. It's British comedy at its best, in my opinion. Also does anyone else recognise Mathew Baynton from Horrible Histories (2009-2016)? Haha he's brilliant! If you love that cringe-behind-your-fingers feeling when watching a series, this is the one for you.
RuPaul's Drag Race – Hooray for this series! The drama, the sickening outfits, the genuinely emotional outbursts (as genuine as a reality show can be anyway..) I bloody love this series and am praying the newest series is released soon because I've watched every episode at least three times. I think I was hoping that watching these queens slay would somehow teach me to be better at makeup but I'm still very sub-par. Also I'm not at all ashamed to admit that I'm attracted to RuPaul when he's in drag ~and~ when he's out of drag. If you like drama and a killer catwalk at the end of every episode, this one is for you.
Films:
Gone Girl – This film fucked with my head, I'm not going to sugarcoat it. Everything about this thriller made me happy. There is a tiny bit of explicit gore, but most of the action is psychological and stays with you after you've finished watching. I do wish I'd read the book before watching the film because apparently the book is also incredible, but the film is brilliant in its own right. Also, Rosamund Pike is my new hero; hooray for managing to portray a convincing female antagonist without being patronising/making her motivations something to do with children. If you hate your ex (or Ben Affleck), this is the one for you.

The Fundamentals of Caring – I definitely have a thing for British humour, probably because I'm British… This film mixes just enough British humour with a realistic representation of quadriplegia, adolescence and grief. Craig Roberts plays the lead – I remember him from British children's TV like The Story of Tracy Beaker (2005 -2006) and Young Dracula (2006-2008) but he's pretty famous globally now. Paul Rudd plays Craig Roberts's caregiver in what turned out to be a pretty fantastic and adventurous film. If you're into feel-good films with a little bit of tragedy below the surface, this is the one for you. (Bonus points for a not too terrible appearance from Selena Gomez).
Clue – This could be my favourite film of all time. Tim Curry is a beautiful genius and I will support any film that features him. This is, as the title suggests, the movie version of Cluedo/Clue (the board game). It is hilarious. Genuinely a ridiculous and hysterical film which will probably confuse you but you'll love it. It's one I keep coming back to despite knowing it practically word for word. Please give this one a watch if you like ridiculous murders, a lot of running and (a few) dramatic endings.
Dramatised documentaries:
American Crime Story: The People vs. O.J. Simpson – Okay, yes, most of you will probably have already watched this. However, if you've been on the fence for a while then I would thoroughly recommend giving it a watch because it is presented brilliantly. I didn't realise how much the outcome was affected by the media and the racial politics of the time. Not only was this a great watch but it was also pretty informative despite its dramatisation and made me want to research the O.J. case some more. Give this one a watch if you're a fan of American Horror Story and David Schwimmer with a weird grey streak in his hair.
3096 Days (3096 Tage)- This is another one that massively messed with my head. It's the story of a girl who is abducted at age ten and kept for 3096 days (hence the title). It's originally a German film but on the UK Netflix it's in English so you don't need to worry if your German is more than a little rusty. It's based on the real-life kidnapping of Natascha Kampusch which only makes it more disturbing to watch. For me, the most unnerving thing about this film was the room which Natascha is hidden in. I don't know why, but seeing the kidnapper go through the process of opening up the room and how impossible it would be to find her if you had no prior knowledge of the room – I don't know, it just massively freaked me out. Give this one a watch if you want something to remind you how grateful you are for your normal life!
Let me know if you give any of my picks a watch or if you have any suggestions for me going into March. I'm pretty sure March is for hibernating too, right?