Welcome to one of my deepest obsessions: homeware.
I don't own a house, but I don't let that stop me. Urban Outfitters has some delectable pieces of homeware that I quite definitely cannot afford on a student budget, and some pieces that I will never be able to afford. Shall we torture ourselves anyway? Excellent, off we go.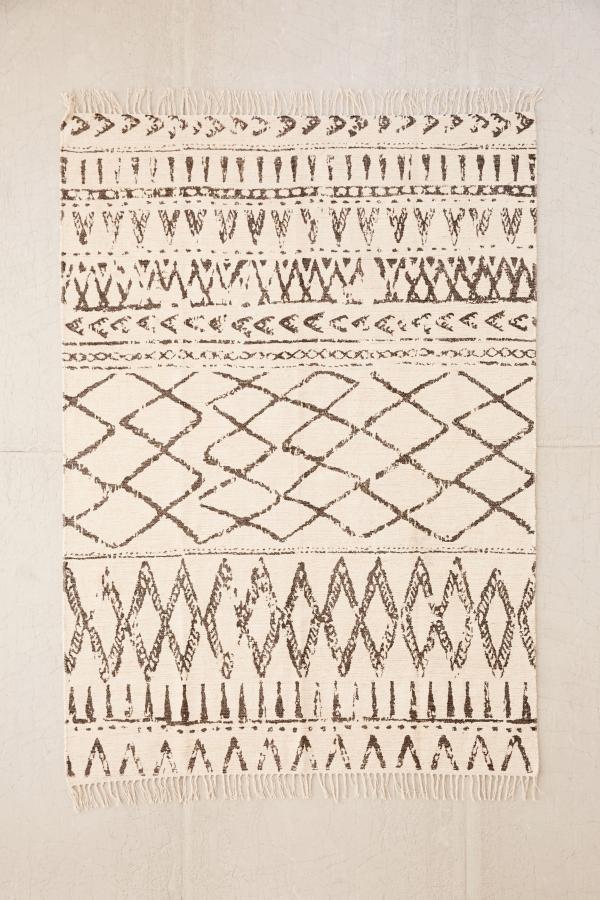 This rug is stunning and understated at the same time. One day I want to be sophisticated (and rich) enough to have rugs like this scattered all through my house. I'm currently envisioning this rug under a copper and glass coffee table, ooh maybe with a light grey sofa alongside it. Can you tell I'm itching to decorate a house of my own? You can find the rug here.
£84 (reduced from £120)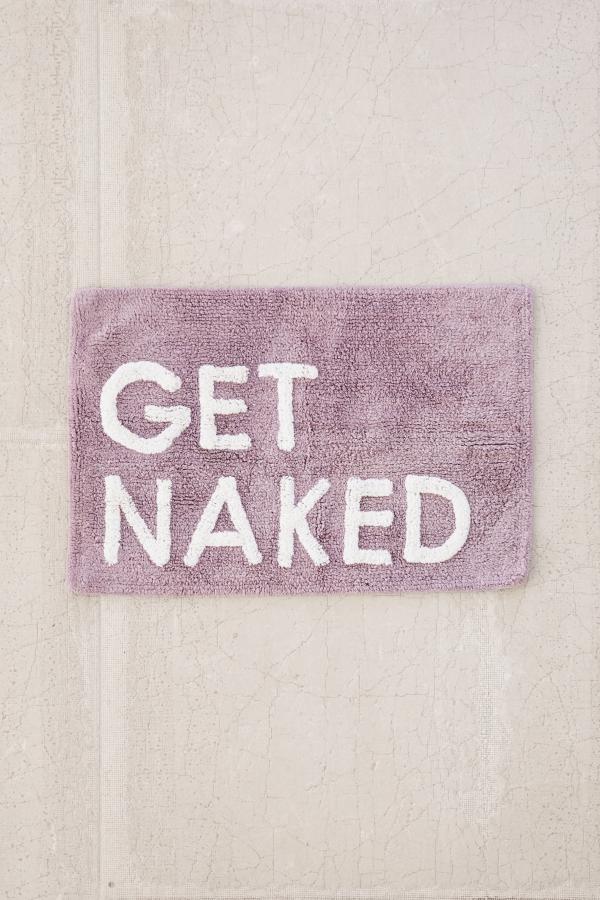 This bath mat is pretty and sassy, which is a killer combination in my book. i love the lilac, I love the blunt nature of the message – overall I'm just definitely a fan of this bath mat. It may be weird to get excited over bathroom accessories, but I feel like a home needs personality in every room otherwise what's the point? I want people to be able to tell they're in my house no matter what room they find themselves in. Find it here.
£25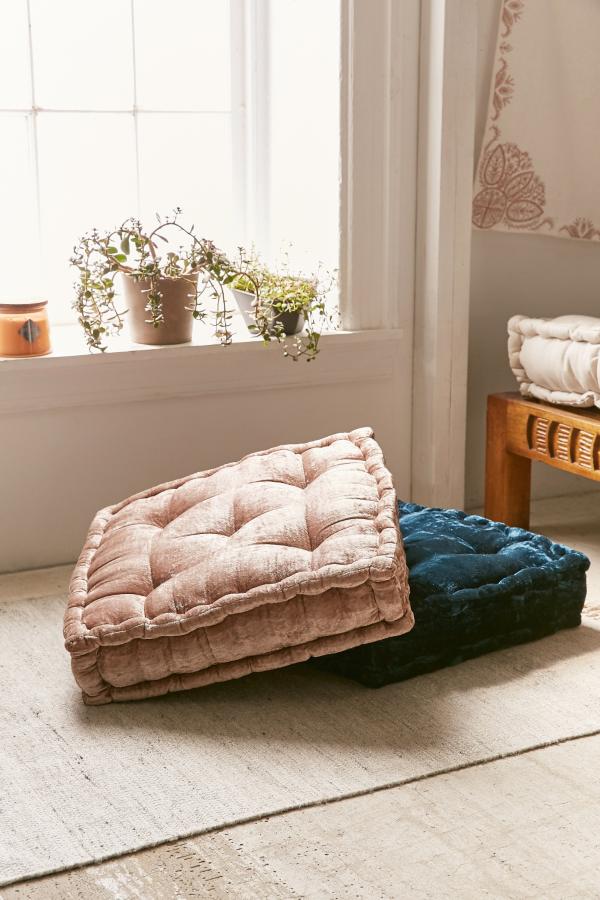 I have a major obsession with floor cushions at the minute. If I wasn't a poor student I would love to litter my bedroom floor with these sophisticated cuties. I'm currently looking for a good DIY online/gonna beg my mum to sew some for me for my uni house next year. Find them here.
£50 (I know, I'm sobbing too.)
I'm also a massive fan of this less-structured floor cushion. Find it here.
£42 (reduced from £60)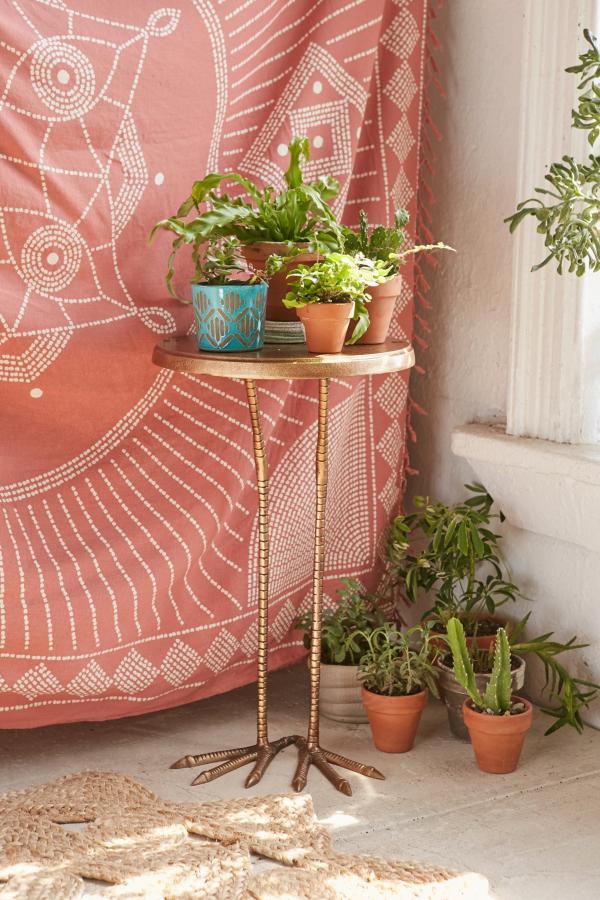 I have absolutely no use for this table but I want it so, so, so much! It's adorable. Again, a piece like this would add personality to a room. It's subtle enough not to be noticed straight away, but it would definitely be a talking point once someone noticed the little bird feet. Find this cutie here.
£80
This rose-gold planter is beautifully geometric and simple. You can have it hanging like the picture above, or swing the circular bit down to anchor a larger pot. I want my house to be full of plants one day – hopefully when I have money I'll still be able to hunt this down! It's not even that expensive, for UO. Find it here.
£20
I hate to say it, but I love 'millenial pink'. This cushion is quirky enough with the eye print to balance out the light colour, even if you're not a fan of the dusty shade. My favourite thing about UO cushions is that they come with the cushion and isn't just a cushion cover like with other online stores (H&M I'm looking at you). Get it here.
£22
This mirror is not only super cute, it's also functional and space-saving. With all your necklaces hanging below, it's a time-saver for sure. I imagine if you're lucky enough to own a walk-in wardrobe or a specific dressing room, this would be the perfect addition. Get it here.
£20.30 (reduced from £29)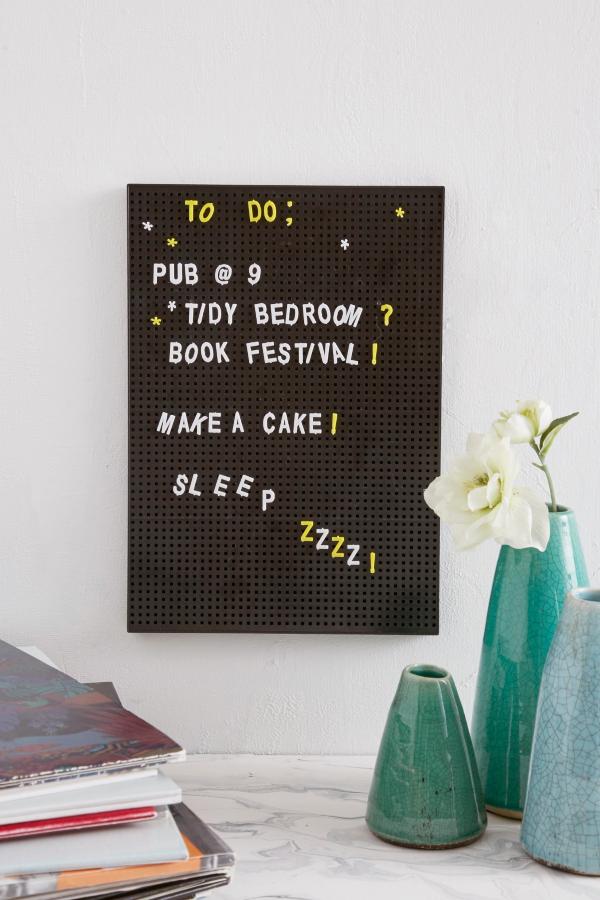 This little pegboard would be the perfect thing for writing memos. I can picture it either in a home office, a homework space, or even with the weekly menu in an organised kitchen. Find it here.
£10.50 (reduced from £15)
If you're financially challenged, like I am, I would definitely recommend trying to DIY some of these items. The eye-print cushion for example would be pretty simple. I've even found similar fabric here and here on Spoonflower which is a site which lets you print custom fabric. Once you've found a cheap fabric you like, all you need is some sewing skills!
Also, the pegboard is pretty cheap already but there are tutorials all over the internet for similar items. Plus, by shopping around you may find something very similar at a cheaper price, e.g. this identical pegboard from Lakeland (£9.99)
That's the lot! I hope you enjoyed your meander through my picks from UO's Home section. Also, I hope your June is off to a wonderful start.
Don't forget you can follow me on twitter and instagram if you're missing me between blog posts.