I stumbled across the Christmas section of The Disney Store while I was looking for present ideas for my niece and nephew. I had no idea some absolutely cracking ornaments were tucked away on their website! Check out some of my favourites below. If you're like me and love a non-traditional twist on pretty much anything, add some of these to your Christmas tree this year.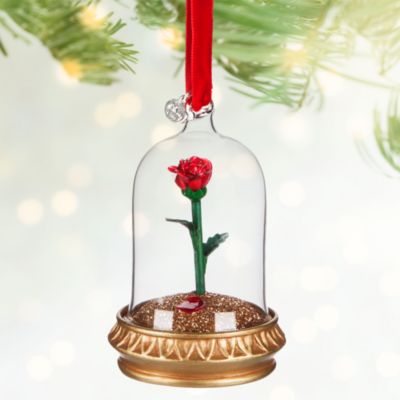 This Beauty & the Beast ornament is a super subtle nod to one of my favourite Disney films of all time. Bonus points for the light up feature! Find it here for £14.99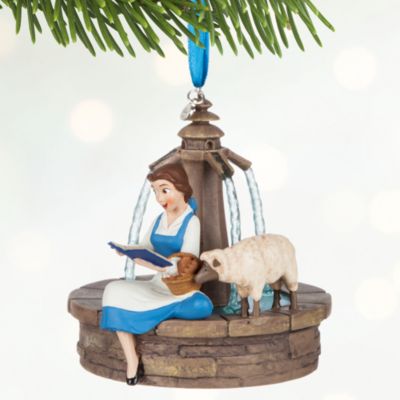 Bonjour, Belle, you look freaking adorable sat there with your sheep. Please come sit on my Christmas tree. Find her and monsieur mouton here for £14.99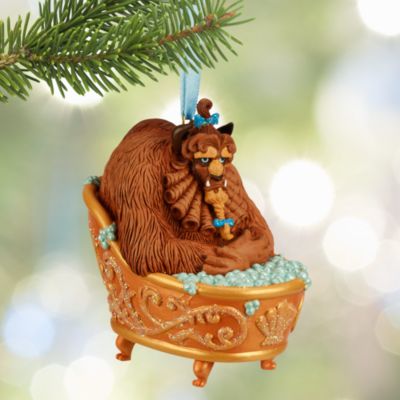 Move over, Belle, we have a winner. This is the best thing I've ever seen in my entire life. When I have my own place and my own Christmas tree, Beast is gonna chill in his bath right near the top. Find him here for £12.99.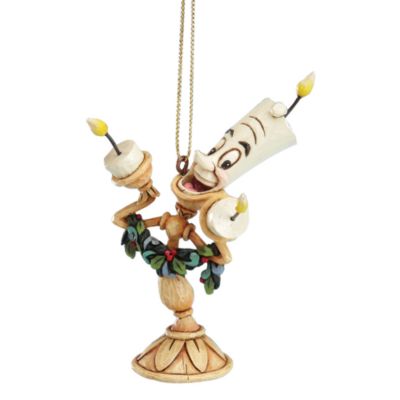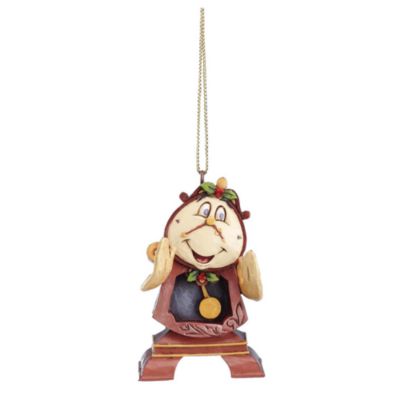 I'm rounding off the Beauty and the Beast segment of this post with Lumiere and Cogsworth – can't have a B&B theme without these two! Find them here and here for £12 each.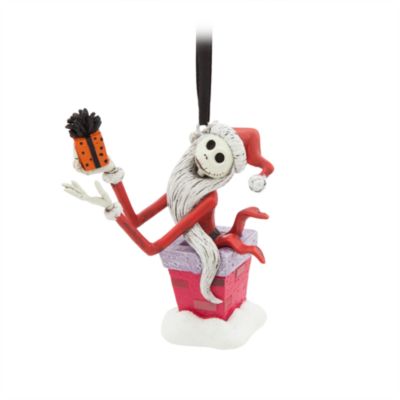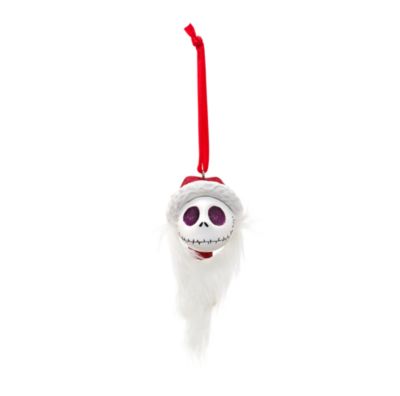 Check out these absolute cuties. What Christmas tree is complete with Jack Skellington in his festive outfit? Find Jack with a gift here for £12.99 and Jack's head here for £20.
Okay, I don't even need a justification for this. Wreath? Christmassy. The Nightmare Before Christmas? Amazing. I would totally welcome this creepy wreath onto my non-traditional tree. Find this spooky cutie here for £17.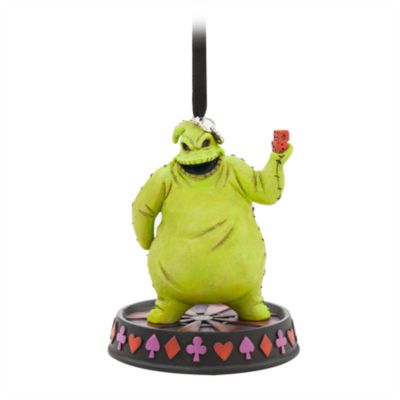 Oogie Boogie is one of the best characters from TNBC because he's sassy and evil. Maybe not festive to some, but it's totally a Christmas film. Fight me. Find him here (£14.99) for some Oogie Boogie Christmas fun.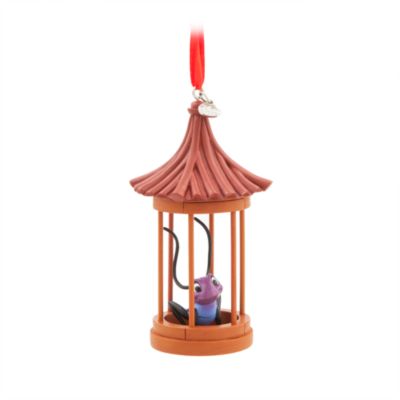 Need to bring some Christmas luck into your household? Well, friends, look no further. Find Cri-Kee here for £11.99.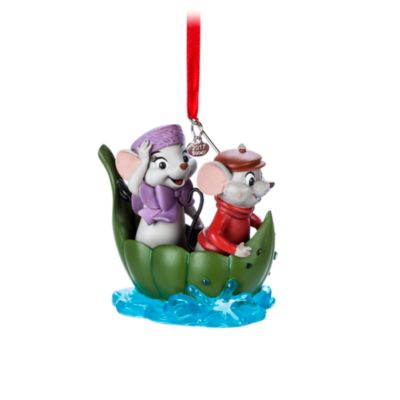 If you haven't seen The Rescuers you are severely missing out, lemme tell you that. I freaking love these little mice. My future Christmas tree is definitely gonna feature these two little cuties. Find Miss Bianca and Bernard here for £12.99.
I doubt Buzz needs any introduction. If you want to take your Christmas tree to infinity and beyond find him here for £10.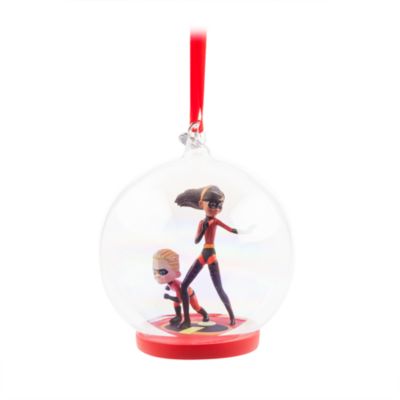 This bauble is incredible because it looks like Violet's forcefield is surrounding her and Dash! I am so on board with this bauble. Get right on my tree, loves. Find it here for £12.99.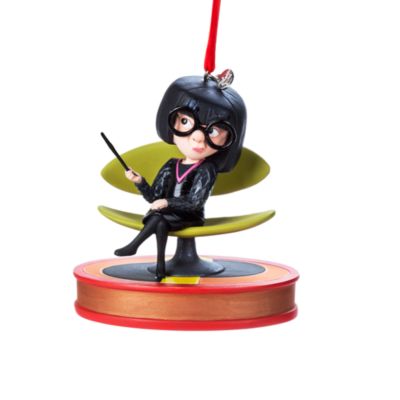 Let's finish this off with one of the greatest characters ever created by Disney Pixar. We bow to you, Edna Mode (and guest). Please come sit on my tree and judge the rest of my Christmas decorations. Find the queen here for £14.99.
So there you go! Christmas inspo in an unlikely place. I will have to start actually planning my shopping soon since I technically have 3+ families to shop for. Send help.
Catch up with you soon!
Don't forget you can follow me on twitter and instagram if you're missing me between blog posts.