In all honesty, I wasn't sure if I was going to like Darkest Hour. I have a strange obsession with the Second World War, and had a free ticket to use – so I thought I'd give it a go. I'm certainly no nationalist, but this film did inspire something within me which I would say is vaguely in line with pride.
Gary Oldman is spectacular, we all know this, but as Churchill he truly did excel. Major props to the costume and makeup departments because his transformation was astounding. If you didn't know Oldman's eyes, you would think they had exhumed Churchill himself and let him loose on the set.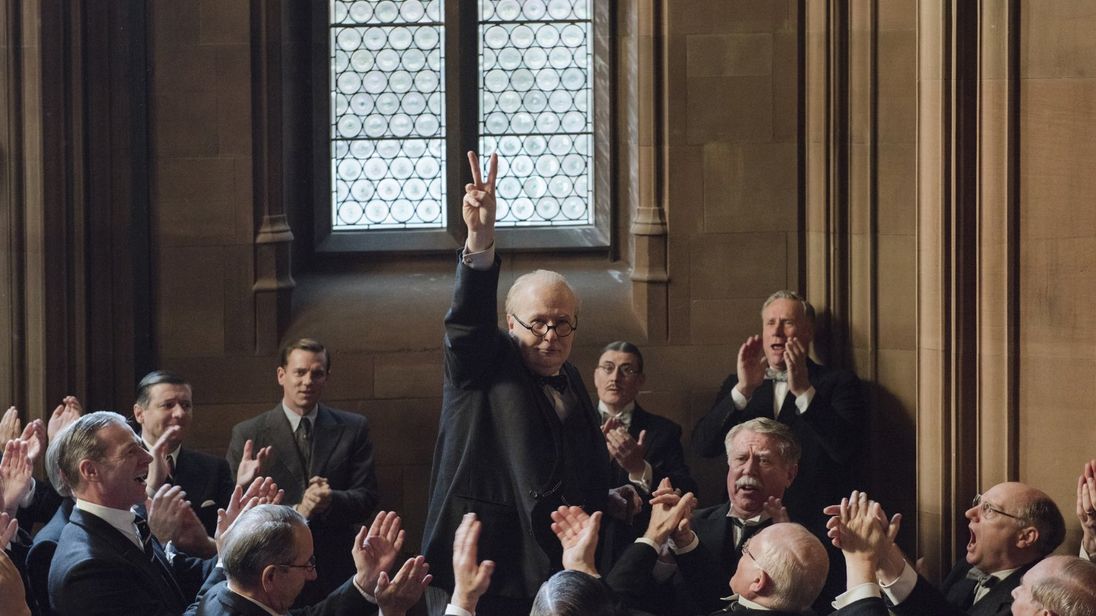 The story follows Churchill's allocation as war-time Prime Minister after Neville Chamberlain loses the faith of his party and the opposition. Chamberlain also happens to have advanced cancer, so it makes sense for him to stand down. The only person the opposition will consider working with to form a war-time coalition is Winston Churchill. We follow the tensions building against Churchill as he refuses to consider peace, despite the imminent threat of invasion from the Nazis. We also see his interactions with the current King – who is less than pleased with the treatment of Chamberlain and less than impressed with Churchill.
For me, a nice addition was the element of humanity and commonality provided by Lily James and the other 'ordinary' folk whom Churchill eventually encounters. Though Lily James's portrayal of Elizabeth Layton is presumably fictionalised somewhat, her interactions with Churchill are heart-warming and offer light relief from the otherwise dark content of the film. I also cannot write this post without mentioning Kristin Scott Thomas and her amazing portrayal of Clementine Churchill. The stoic and supportive wife of a difficult man is usually the mould Clementine falls into, but Kristin showed her true power and the film highlights just how dependent Winston was on her support. I thought their relationship was beautiful.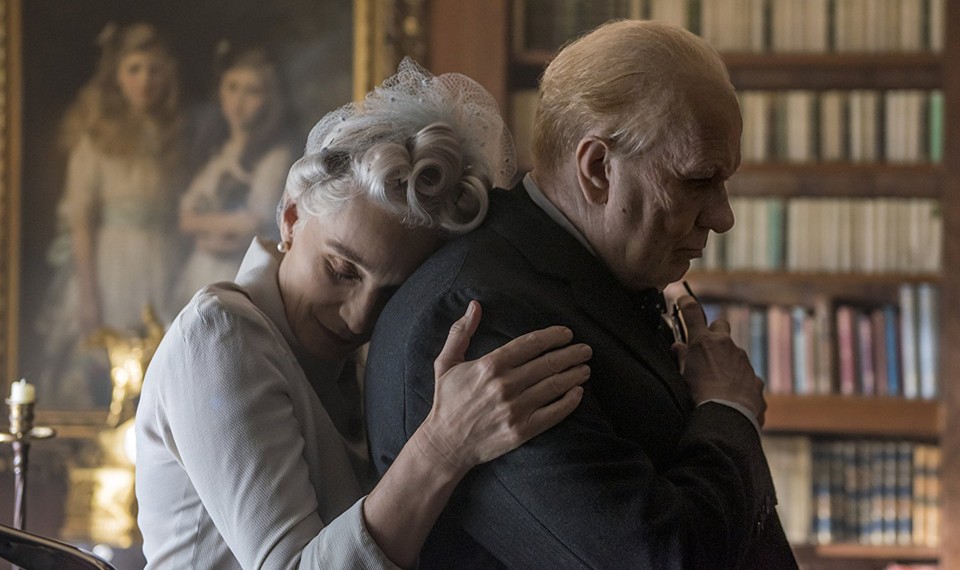 I'm still by no means a nationalist, I won't pretend that Britain, or Churchill, was innocent in the turmoil of WW2. Churchill made some unbearably difficult decisions which, yes, did ultimately lead to victory – but victory at what cost? I think the power of this film comes not from the great political statements and commemoration of power at the time – but from the small conversations between Winston and his wife, the joy his character takes from riding the Underground for the first time, and the vulnerability shown through Oldman's portrayal.
This film won't be for everyone, but if you've been on the fence about seeing it, I'd give you a little nudge and encourage you to take the plunge. Let me know what you think, I'm genuinely interested to hear other people's receptions.
MJ x
Don't forget you can follow me on twitter and instagram if you're missing me between blog posts.