This week I thought I'd do a little round-up of things I've been loving recently. I'll be talking about body products, podcasts, films and more. Read on, McDuff.
The Body Shop Fuji Tea Tree Body Butter
Ohhhhh, this moisturiser is my favourite of all time. I'm now a frequent swimmer (see below) so my skin craves moisture like I crave cheese (a lot). This moisturiser is so light and creamy and dreamy. It smells delicious, and my skin feels like silk afterwards. Highly recommend this beauty to anyone who is need of a new daily body moisturiser.
Swimming
I've really gotten into swimming, since it forces me to just think about my technique and how many lengths I've done. I head to my uni pool and try to do ten more lengths than the last time I swam. Swimming, for me, is a fun form of exercise which genuinely shuts out the rest of the world. My phone is literally locked away and I have no way of communicating since I always swim on my own – it's just an incredibly cathartic experience for me. Also, I get home and I'm exhausted so I'll scarf some food and be asleep by 10.30pm. Score.
Bravissimo Swimming Costume
This lil baby has changed my entire life. For a while I was flapping about in the pool in my Sainsbury's bikini which 100% is not designed for serious swimming. Investing in this suit suddenly made me feel like a legitimate swimmer and also I didn't have to keep checking that my nips were tucked away. Find it here for £58. (I know, I know, but if you're a heavy-chested person you'll understand why it's so stupidly expenny.)
Love Stories Podcast – Dolly Alderton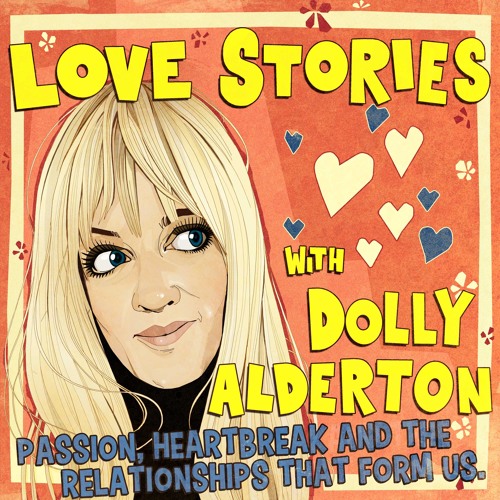 Dolly Alderton's 'Love Stories' was recommended to me by a friend who has read her book, and I am supremely grateful for the recommendation! (If you fancy some of my podcast recommendations check out this post) Dolly has a guest each week who she asks to discuss their loves: their first love, an unrequited love, an everlasting love. Sometimes the guests take the traditional route and speak about their romantic loves – Emma Freud speaks beautifully about her love for Richard Curtis – but sometimes they speak about their passions, careers and friends. It's a beautiful podcast with a fantastic array of guests so far, I'm chomping at the bit for some new episodes!
Evil Genius Podcast – Russell Kane
Another podcast which isn't about true crime?? This podcast is relatively new, with the first episode becoming available at the beginning of March. The basic premise is Russell Kane sitting down with three guests and discussing famous people from the past. Each person is usually considered to be a genius (Roald Dahl, Albert Einstein etc.) and Russell will provide information which may poison that view. By the end of each episode, the guests must vote whether the person is more 'evil' or more 'genius'. It is fascinating, and I've adored every episode so far. It's an incredible podcast which proves that every good person has the potential for evil.
The Great Interior Design Challenge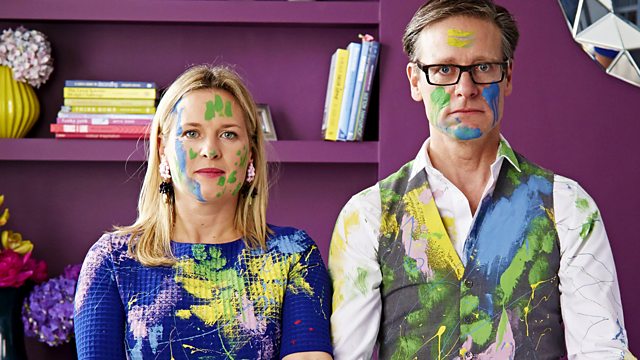 I've devoured all the episodes currently available on Netflix and am praying that the later season(s) get added soon. I have to admit, I can't stand Sophie Robinson – she's very negative and condescending in the programme, especially when you take into account some of her hideous interiors from 60 Minute Makeover… – but the show overall is brilliant. The overall concept takes three amateur designers and forces them to decorate a client's room based off a given brief. The results are pretty hysterical and there's a lot of drama which you wouldn't really expect. I think the results also seem kind of dated watching it in 2018, because the judges will praise something and I'll be screeching at the screen and vomming into my pillow. Anyway, give it a go if you like interior design.
The Man From U.N.C.L.E
My first new film obsession is the updated version of The Man from U.N.C.L.E because I've watched it half a dozen times in the past few weeks. This film really tickled me, like actually made me laugh out loud when I was watching it. Also, I am living for the sexual tension, the scenic humour, and the contemporary re-imagination of 60's fashion. I would highly recommend giving it a watch – it's available on UK Netflix.
Isle of Dogs
Finally, I give you Isle of Dogs. Okay, first of all – has anyone else noticed that saying Isle of Dogs out loud sounds like 'I love dogs'???? This may be a well-known and accepted thing but it made me smile when I heard it first. If you haven't seen the new Wes Anderson film, head on down to your local cinema (try and find an independent or arts-y one if you can) and just absorb the beauty that is this film. I've written a tiny review of the film here if you wanna check it out.
That's your lot for now! I'm procrastinating my final essays and spending a lot of time looking at flats in Glasgow which I most definitely can't afford. I've also been massively neglecting my reading challenge since I've been going to sleep so much earlier than usual (that's an excuse but it's still true).
I hope all my UK readers are enjoying the very fickle British weather – here it was 23 degrees in the morning and is now thundering and pissing down sheets of rain as I type!
Stay safe out there and don't procrastinate the things you love.
MJ x
Don't forget you can follow me on twitter and instagram if you're missing me between blog posts.